The Phillips Family
Glanmore was built in 1882 – 1883 for wealthy banker John Philpot Curran Phillips and wife Harriet Dougall Phillips.
John P.C. Phillips was born in London, Ontario. Throughout his career he worked with many banks and loan companies. For many years he was the manager of the Hastings Loan and Investment Bank. In 1907 Phillips established and became the manager of the local branch of the United Empire Bank of Canada.
Harriet Dougall was a descendant of the Meyers and Bleecker families - important United Empire Loyalist families in the Belleville area. She inherited part of the Bleecker property, on which Glanmore was later built, from her grandmother. Harriet was a talented artist who created portraits and paintings of romantic figures, some of which continue to be displayed at Glanmore.
John P.C. Phillips and Harriet Dougall were married in 1863. They had one son, Percy, born in 1865. Percy died in Kingston at the age of 3. When John and Harriet Phillips first lived at Glanmore in the 1880s they were a middle-aged couple with no surviving children.
In 1896, fourteen-year-old Jessie Patterson came to live at Glanmore. Jessie was the daughter of James Patterson, a local labourer. Mr. and Mrs. Phillips did not formally adopt Jessie but treated her as if she was their child and she assumed their surname. Jessie attended school at the Convent of the Holy Name in Hochelaga, Quebec for six years. Upon her return to Glanmore, she had a lively social life.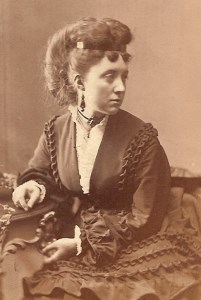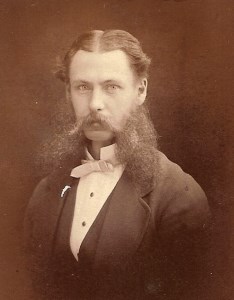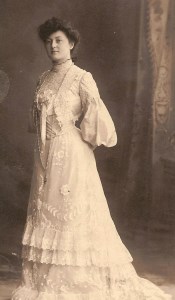 From left to right: Harriet Dougall Phillips, John P.C. Phillips, Jessie Patterson.
In 1916, Jessie married Belleville businessman Sandford Burrows and together they made Glanmore their home. Their two daughters, Philippa and Sheila were raised at Glanmore.
Philippa married George Faulkner, a Belleville physician, and raised their children Ann and George (Sandy) at Glanmore. The family remained in the house until 1971 when Glanmore was sold to become a museum.