The Phillips Family
Glanmore was built in 1882 – 1883 for wealthy banker John Philpot Curran Phillips and wife Harriet Dougall Phillips.
John P.C. Phillips (b. 1842, d. 1912) was born in London, Ontario. Throughout his career he worked with many banks and loan companies. For several years he was the manager of the Hastings Loan and Investment Bank. In 1907, Phillips established and became the manager of the local branch of the United Empire Bank of Canada.
Harriet Dougall (b. 1839, d. 1915) was a descendant of the Meyers and Bleecker families, who were well known United Empire Loyalist families in the Belleville area. She inherited part of the Bleecker property (on which Glanmore was later built) from her grandmother. Harriet was a talented artist who created portraits and paintings of romantic figures, some of which continue to be displayed at Glanmore.
John P.C. Phillips and Harriet Dougall were married in 1863. They had one son, Percy, born in 1864. Percy died in Kingston at the age of 3 in 1868. When John and Harriet Phillips first lived at Glanmore in the 1880s, they were a middle-aged couple with no surviving children.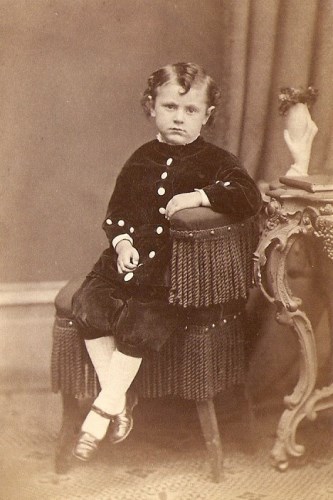 Percy Phillips (b.1864, d.1868), ca. 1868.
In 1896, fourteen-year-old Jessie Patterson (b. 1882, d. 1932) came to live at Glanmore. Jessie was the daughter of James Patterson, a local labourer. Mr. and Mrs. Phillips did not formally adopt Jessie but treated her as if she was their child, and she assumed their surname. Jessie attended school at the Convent of the Holy Name in Hochelaga, Quebec for six years. Upon her return to Glanmore she had a lively social life. Jessie went on to marry Belleville businessman Sandford Rattray Burrows and inherit Glanmore from Harriet Phillips.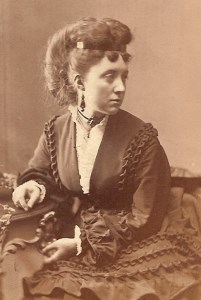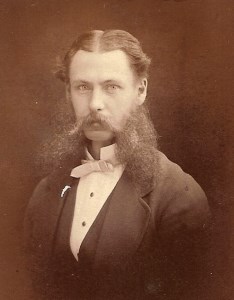 Above: Harriet Dougall Phillips (ca. 1860s-1870s) and John P.C. Phillips (ca. 1860s-1870s)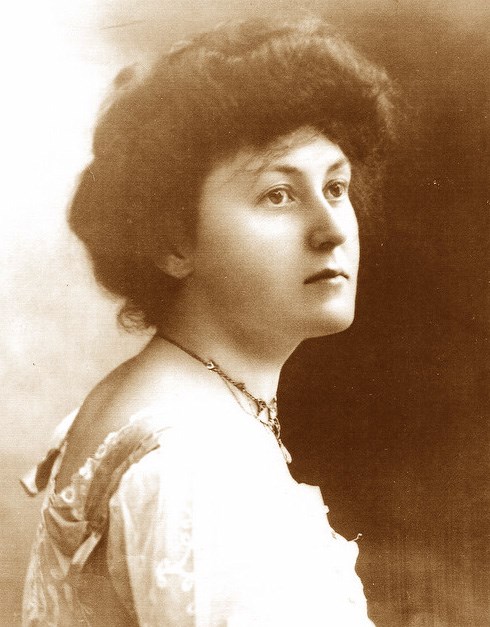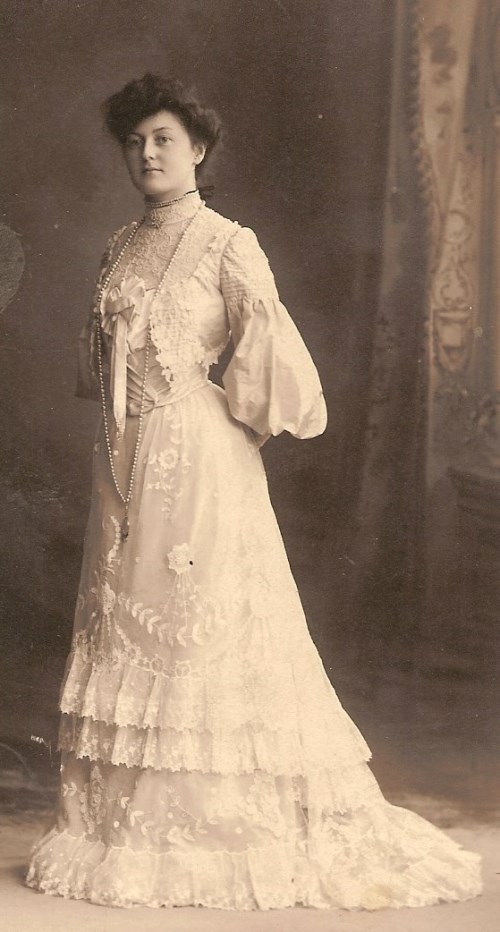 Above: Two photos of Jessie Burrows (née Patterson-Phillips)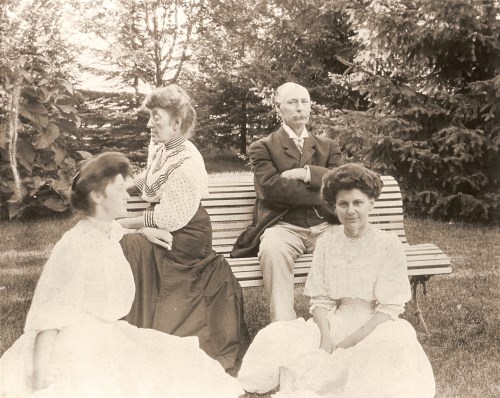 Harriet and John Phillips sitting on a bench at Glanmore, with Jessie Patterson-Phillips (left) and a school friend seated on the grass. ca. 1900.
The Burrows Family
In 1916, Jessie married Belleville businessman Sandford Rattray Burrows (b. 1882, d. 1952) and together they made Glanmore their home. Their two daughters, Philippa (b. 1917, d. 2001) and Sheila (b. 1918, d. 2014) were raised at Glanmore.
Jessie and Sandford were both music enthusiasts who loved to entertain. Jessie sang frequently at community events. One early newspaper clipping reported that she sang at a local wedding of a close friend.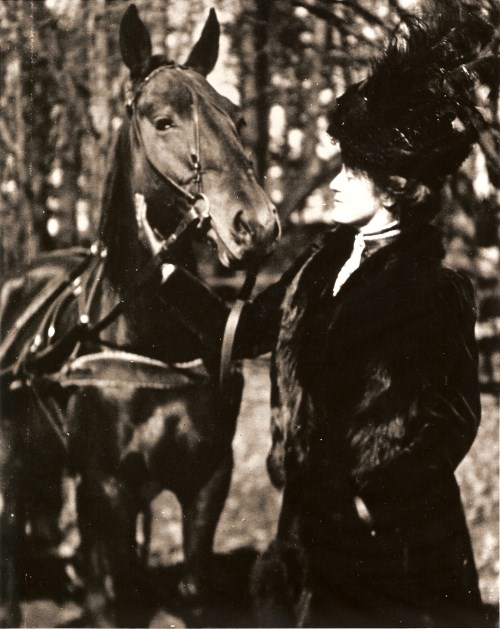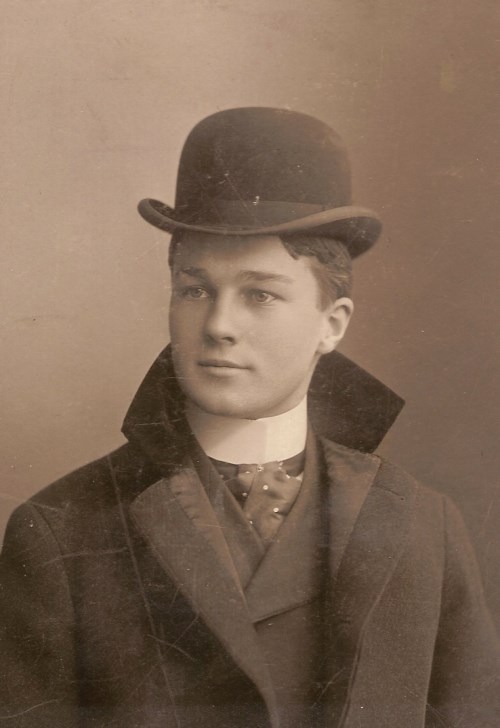 Left: Jessie Burrows, ca. early 1900s Right: Sandford Rattray Burrows, ca. 1900.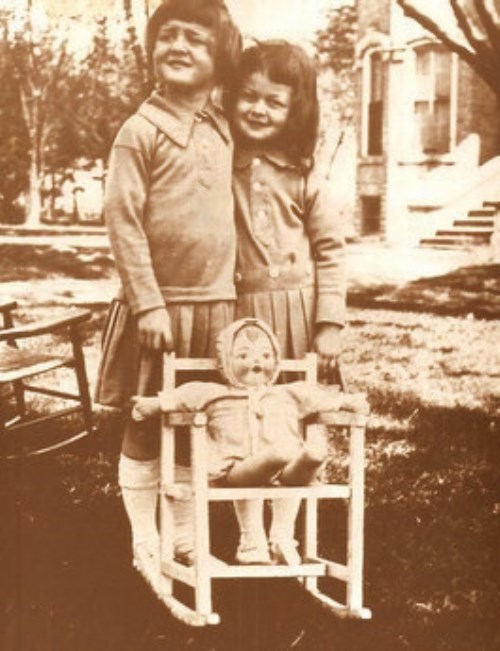 Philippa (left) and Sheila (right) on the front lawn at Glanmore, ca. 1920s.


Sheila and Philippa each carried on the artistic influence of Harriet Phillips. Sheila went on to graduate from the New York School of Interior Design in 1940, and was employed there for 45 years.
Above: Sheila Chapline (née Burrows)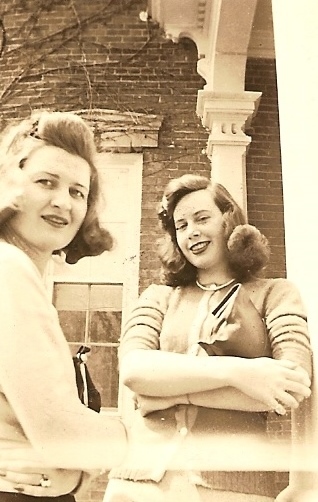 Above: Philippa Faulkner (née Burrows) pictured on the left, ca. 1940-1945


Philippa became a well known artist who worked in multiple mediums. She studied at the Parsons School of Fine & Applied Art, Advertising & Design (New York City, 1940), and later went on to study at the Doon School of Fine Arts with Carl Schaefer and F.H. Varley (Kitchener, Ontario). Philippa also studied under Hans Hoffman in Provincetown, MA and New York City (1951) and at Instituto Allende, San Miguel de Allende, Mexico (1956-1961). She completed her MFA in 1969.
Philippa exhibited many times throughout her life, including at The Royal Library of Windsor Castle, as part of the diamond anniversary of the Canadian Society of Painters in Watercolour (1985). The watercolour selected for the anniversary project entitled The Public Gardens, Halifax, Nova Scotia is housed within The Royal Collection of Queen Elizabeth II. She taught art classes and was also the recipient of several awards during her lifetime.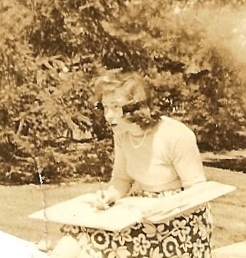 Above: Philippa working, ca. 1940s
The Faulkner Family
In 1946, Philippa married Dr. George Vermilyea Faulkner (b. 1908, d. 1955). George was a decorated World War II veteran, a recipient of The Military Cross. He first enlisted with the British Army in 1939, and later volunteered for The Chindits (special force) in Burma. He served there as a medical officer, holding the rank of Captain. Following WWII, he returned to Belleville where he practiced as a physician.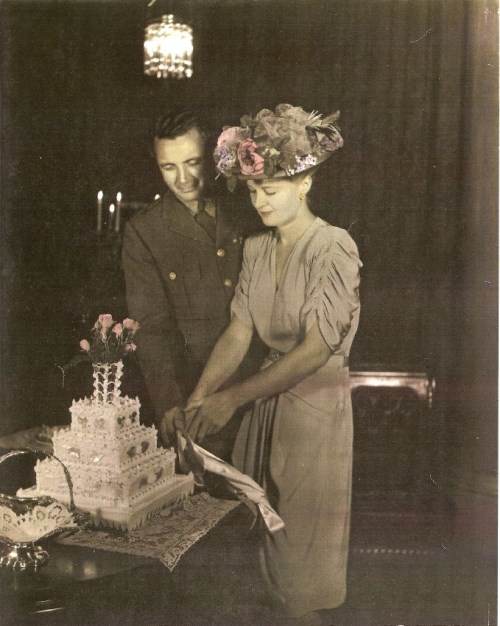 Above: Philippa and Dr. George Faulkner on their wedding day in the dining room at Glanmore, 1946.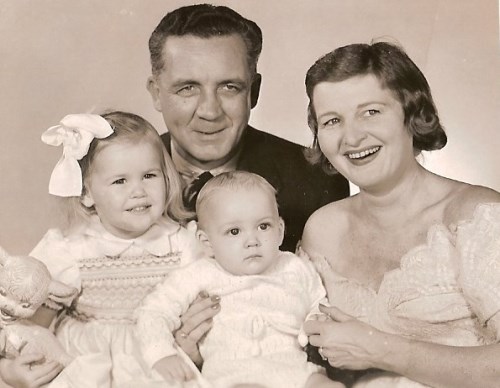 Above: Dr. George Vermilyea Faulkner, Philippa Faulkner with their children Anne and George Sandford ("Sandy"), ca. 1954
Philippa and George lived at Glanmore with their children Anne (b. 1952) and George "Sandy" Sandford (b. 1954, d. 2005). Following Dr. George Faulkner's untimely passing in 1955, Philippa raised her children and maintained ownership of Glanmore until it was sold in 1971. Glanmore was purchased by a cost share agreement between the Federal Government, the City of Belleville and the County of Hastings for the purpose of establishing a local museum.
Without Philippa's keen foresight and endeavours to have the house designated a National Historic Site in 1969, it is very likely Glanmore would not have survived to become the National Historic Site and community Museum it is today.