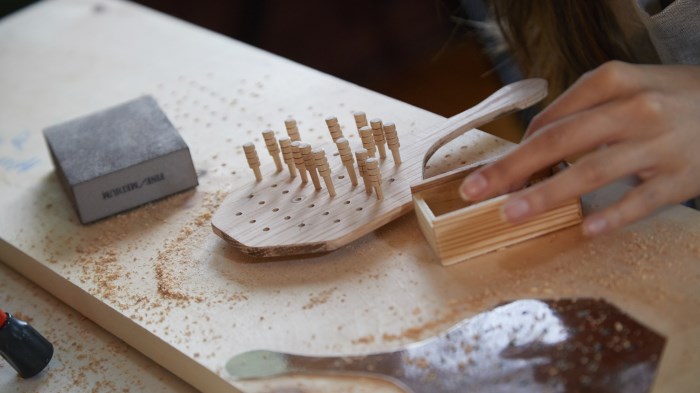 All photographs by Christopher Gentile
Event Details
Time: 9:30am - 11:30am
Location: Glanmore National Historic Site, 257 Bridge St. East, Belleville, ON, K8N 1P4
Audience: Adults and children ages 8+ (accompanied by an adult)
Toymaker Time Machine is a behind-the-scenes experience at Belleville's own National Historic Site! Be a museum-maker and develop some light carpentry skills as you re-create a piece of the past, an historic wooden game to take home.
We at Glanmore have always believed in the power of historical objects to tell stories and to connect people to moments in the past. Bring your small group and join Museum Maker Dave Cox for a unique behind-the-scenes experience. See how the museum works, learn through play and make a reproduction of a classic wooden game to take home. This could become an heirloom for future generations!
Roll up your sleeves and get your hands on history. Play with and learn about historic toys and games, some you've never laid eyes on before! Enjoy light refreshments from one of our neighbourhood's favourite cafés.* Small group bookings available.
*Please advise if you have mobility or dietary requirements
(email: mwakeling@belleville.ca or phone: 613-962-2329 ext. 3653)


Developed with support from and in collaboration with:

Book Your Experience below!
Private Bookings