The Phillips-Burrows-Faulkner Collection features artifacts original to Glanmore. The collection includes:
furniture;
rugs;
art;
archival documents;
books;
and architectural fixtures.
These artifacts were owned by Glanmore's original residents. Four generations of the family lived at Glanmore between 1883 and 1971. Many of the original pieces which remain in the house were donated by Philippa Faulkner when Glanmore was established as a museum. Glanmore opened as the community museum to the public in 1973.
Explore artifacts using our online collections database.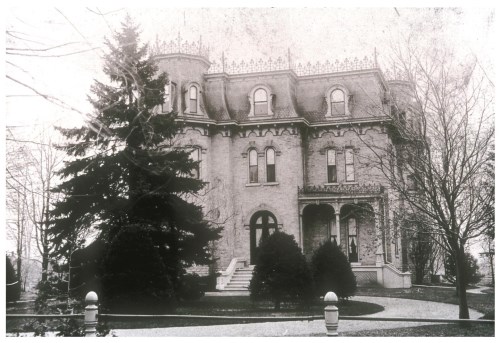 Above: Glanmore, ca. 1900