UPCOMING EVENTS: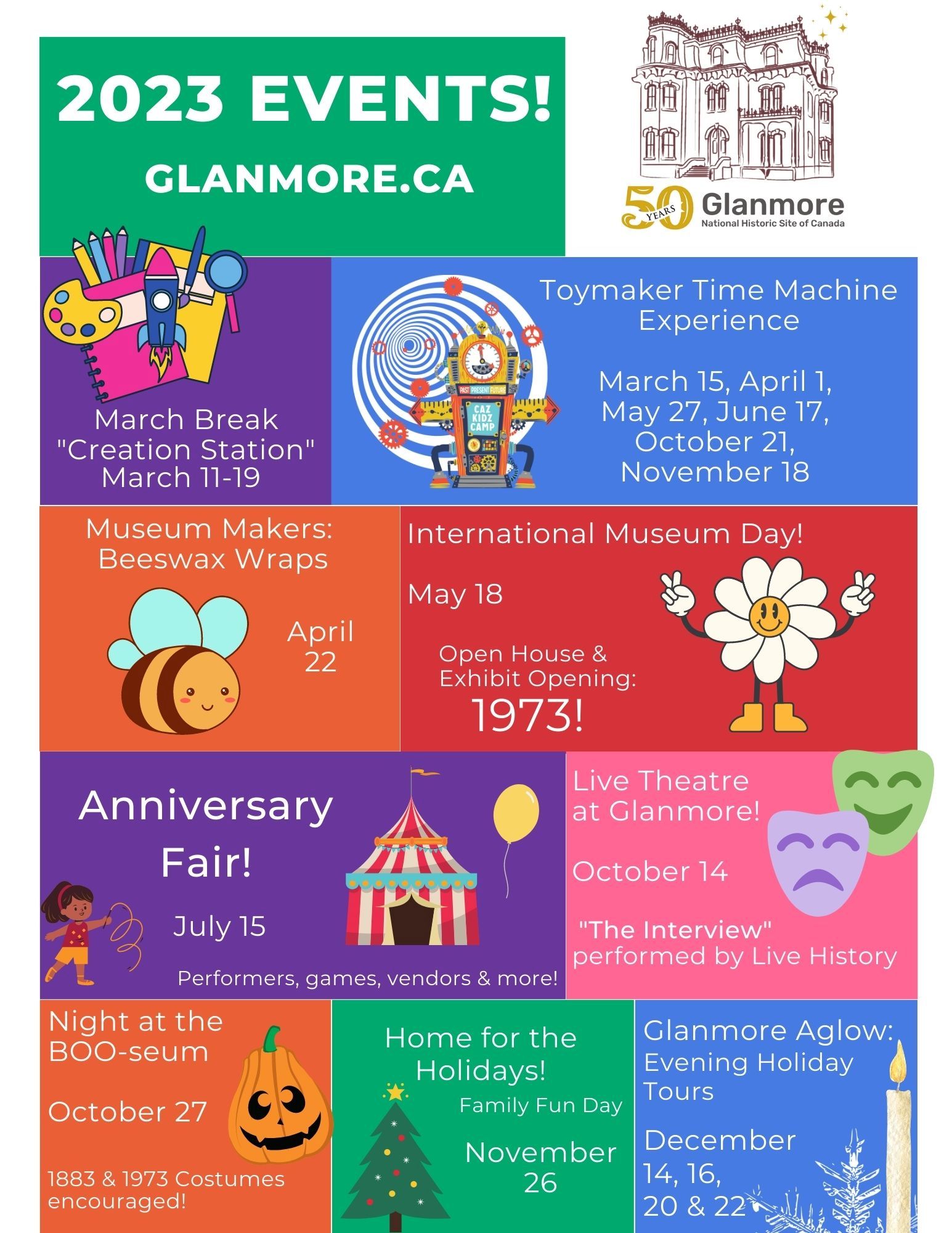 Throughout the year Glanmore offers onsite public programming and special events. Some of these include:
Historic Places Days
Doors Open Belleville
Porchfest
Belleville's Santa Claus Parade (activities on the route!)
Check out our upcoming events by visiting our event calendar. Don't forget to check out our school programs and visit us at community events!