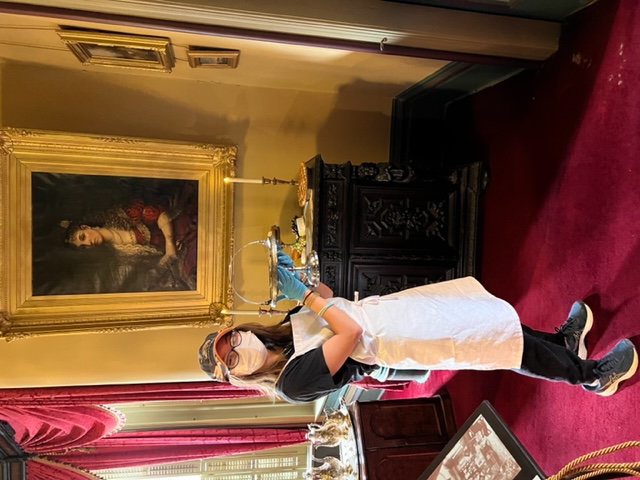 Glanmore's co-op student Hannah in the Dining Room, holding a recently acquired silver cake stand she polished for display.
Hannah's Final Blog: Learning to Catalogue
Learning how museums keep track of their collections was inevitably something I was going to discover while completing my co-op placement at Glanmore…and it was a lot more interesting than some might guess! The museum has approximately 25,000 items, so there is a lot to catalogue.
Before helping to input any of the real artifact information into the database, I practiced with a personal object of my own choice. I chose my vintage ca. 1998 Gen 1 Furby!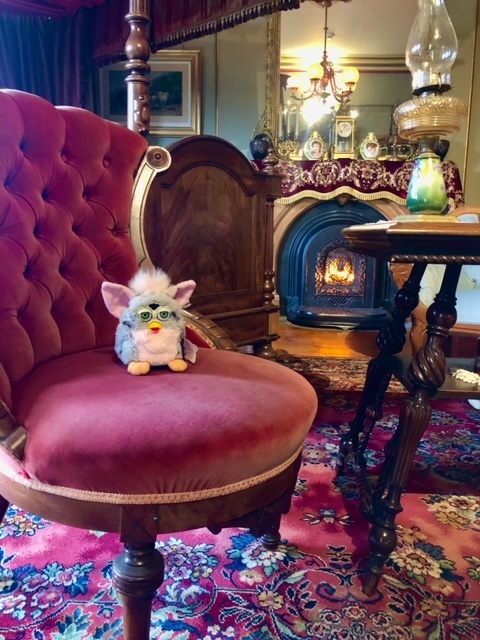 There are many things to note in cataloging; you're practically writing down every tiny detail of an object. Although it might not be the only example of that item in the world, it might be the only one that happens to have a chip in the left corner and perhaps an accidental paint mark. In other words, every item is still completely unique so it should be treated as such.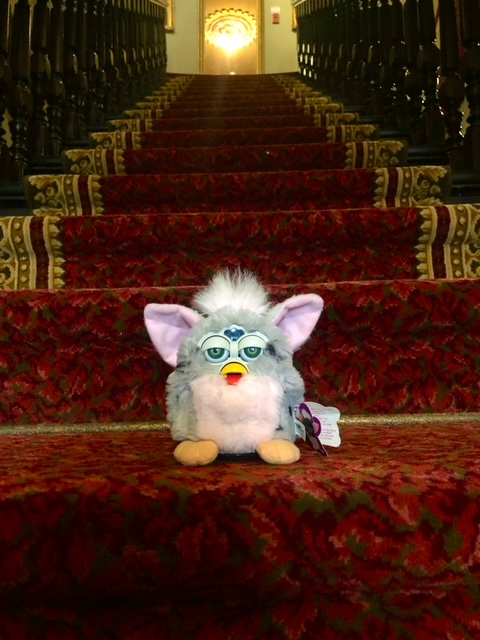 My Furby happens to have some flaws, so I was able to write down lots of extra details (including its missing eyelashes). I included information, like where I bought it from, how much it cost, and so on --everything I know about it.
Recording accurate information is crucial, so guesswork is out of the question when dealing with priceless artifacts. Needless to say I was making sure I was getting my information straight even if this was just practice. If someone saw my catalogue sheet, they'd think my Furby was part of a museum collection!
As you can see from my photos, my Furby enjoyed its visit to the museum!