Glanmore National Historic Site's snowy exterior.
Museums are closed once again due to the COVID-19 pandemic. As Museum professionals we miss seeing our visitors in person, and we miss visiting Museums ourselves!
You can never truly replicate the experience of being physically in a Museum. However, Glanmore staff and Museums around the world have been trying to bring the exhibit and programming experience online in new and fun ways!
We have compiled some resources here for our online audience! Below you will find links to Museums, Archives and cultural institutions that all provide unique online learning opportunities!
Happy Exploring!
Canada
Virtual Museums of Canada - Virtual Museums of Canada has something for everyone! From a scavenger hunt of the St. Lawrence River, to exhibits on arctic expeditions, Indigenous history, music, nature, David Cronenberg, and more; it is impossible not to find something to explore! Virtual Museums of Canada will be entirely integrated into Digital Museums Canada in June 2021. Check out the past funded projects on the new website here.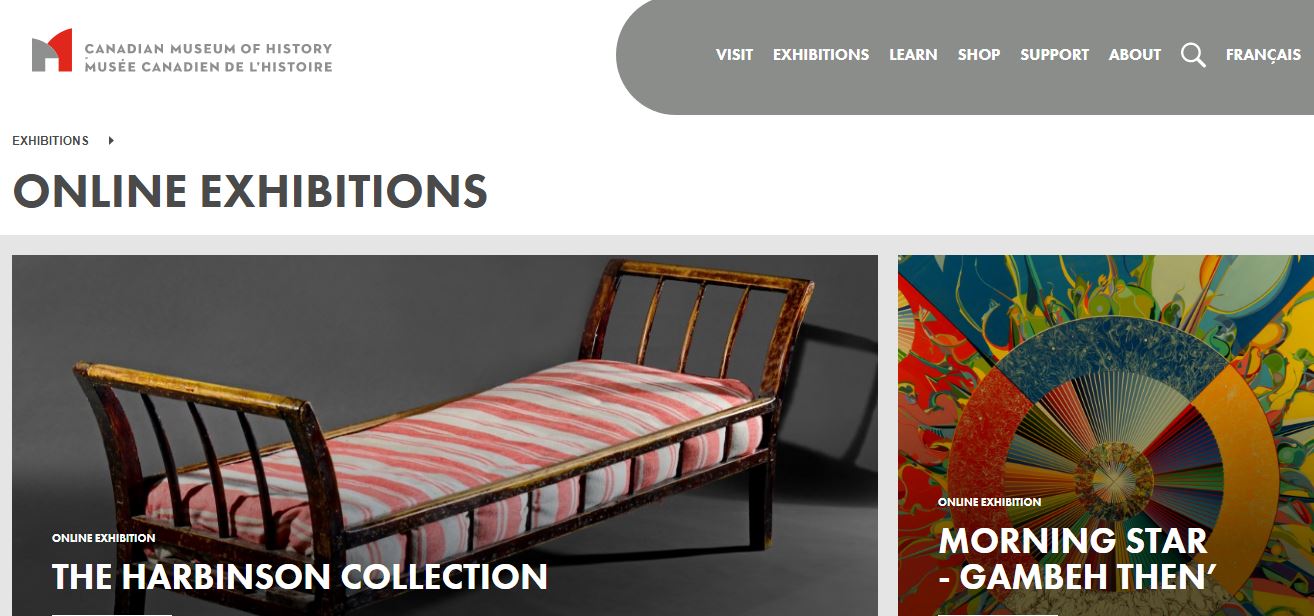 Canadian Museum of History - The Canadian Museum of History has excellent online exhibitions with topics ranging from Rocket Richard to medical history; catalogue shopping to musical instruments; Indigenous history and art to the postal service; even puppets! There is so much variety available for online visitors!

Canadian War Museum - The Canadian War Museum website features exhibits on a variety of armed forces history from the War of 1812, the American Revolution, WWI, WWII, war propaganda and more!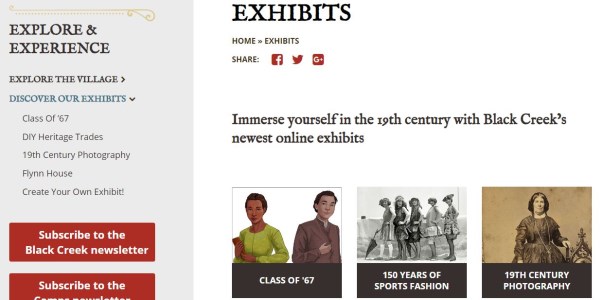 Black Creek Pioneer Village - Black Creek Pioneer Village has an online exhibit called "Class of '67" which explores what it was like to grow up in Canada during the time of Confederation. There is a "choose your own adventure" game that puts players into the shoes of a character living in 1867. There are many supplementary materials online for teachers and parents to guide students while they learn. It is very educational and a lot of fun!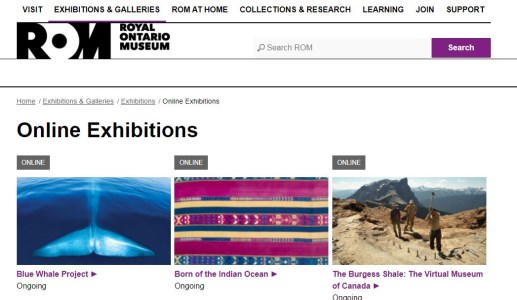 Royal Ontario Museum - The ROM has online exhibits to explore! One exhibit is "Blue Whale Project" that follows the journey of a team from the ROM to Newfoundland in 2014 to retrieve a blue whale that had washed ashore.
Their collections are separated into three categories: Art and Culture, Natural History and Collection Highlights. There is also an interactive map where you can travel the world exploring the ROM's artifacts and where they originate from!

Archives of Ontario - The Archives of Ontario website has many online exhibits with topics ranging from animals, agriculture, Black History, art, toys, Toronto's subway system and mid-20th Century Christmas. You can get lost in these interesting exhibits for quite a while!

Canadian Museums Association - The CMA has a thorough directory of online exhibits and virtual tours Canada Wide!
Around the World
Smithsonian Institute - The Smithsonian Institute is a world leader in developing exhibits and sharing their vast artifact collections. Their online exhibits range from Superheroes to medical history, women's history, science and technology, science fiction, war and military history, television, and so much more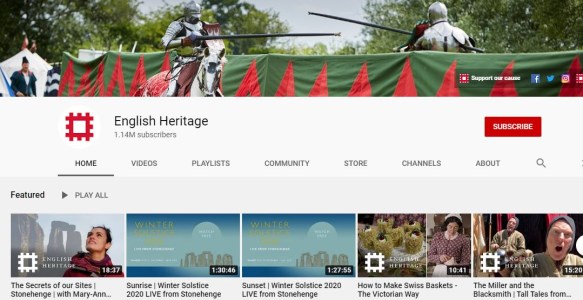 English Heritage - Talk about having everything! English Heritage is a charitable organization that cares for historic sites and monuments in Britain, including Stonehenge. They have an amazing YouTube channel that includes fun and informative videos on historic cooking, building, living, dancing, make-up tutorials and so much more!
Google Arts & Culture - Google Arts & Culture has amazing virtual tours of Museums, art exhibits, architecture and historic sites from around the world. This is an amazing resource to use to travel the world and learn about multitudes of topics from home.

NASA - ThSA Website has many virtual tours and virtual reality experiences for adults and children! They also feature many educational videos and podcasts.
Google Earth - Google Earth is a computer program people can use to explore the world from above or at a street view. Users can also experience virtual tours on topics they are interested in. If you search an historic event such as "World War II" there are curated tours that will take you to significant places related to that event!
Museum of Broken Relationships - The Museum of Broken Relationships is a unique Museum where seemingly random objects are exhibited with one thing in common: the subject matter. The stories of love and loss give everyday objects power to teach people lessons and create windows of perspective. I frequently get lost on their website for hours!