Posted on Friday, August 05, 2022 11:52 AM
Glanmore is OPEN Tuesday - Sunday, 10:00 am - 4:30 pm!
Glanmore is CLOSED on Mondays and Statutory Holidays
You are encouraged to book tickets online through the...
Posted on Tuesday, April 19, 2022 10:55 AM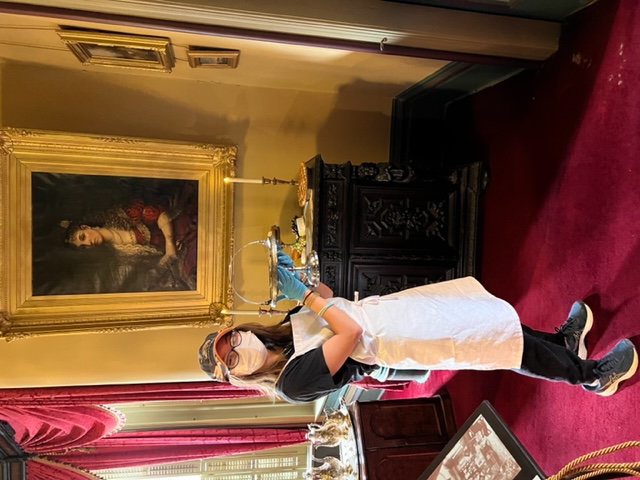 Glanmore's co-op student Hannah in the Dining Room, holding a recently acquired silver cake stand she polished for display.
Hannah's Final Blog: Learning to Catalogue
Learning...
Posted on Thursday, March 31, 2022 11:56 AM
Hannah's Thoughts On The Wellington County Museum & Archives Travelling Exhibit My Story, My Tattoo*
*On display at Glanmore until May 1st, 2022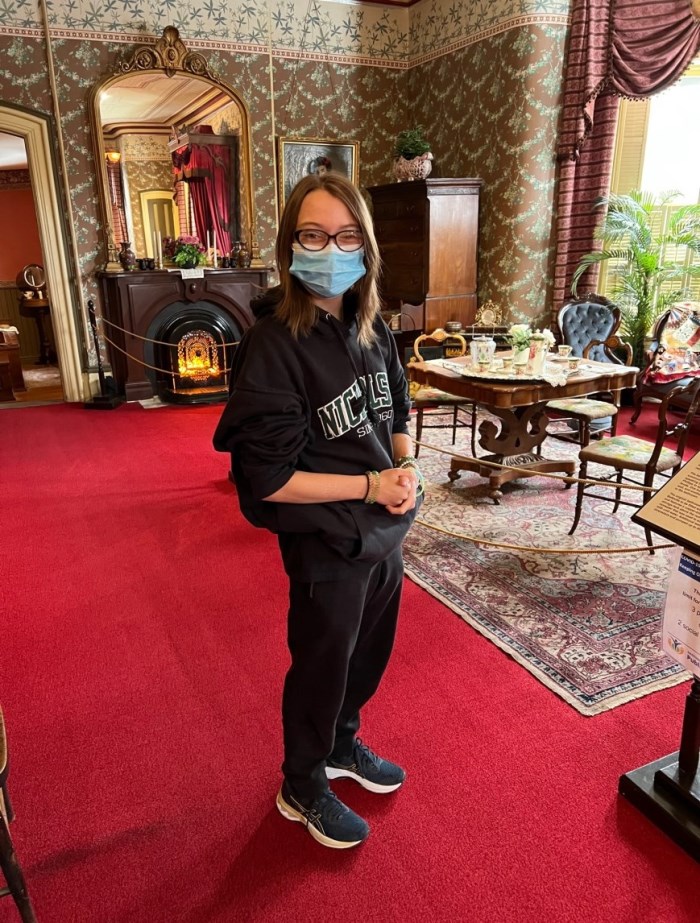 Glanmore's co-op...
Posted on Tuesday, March 08, 2022 03:42 PM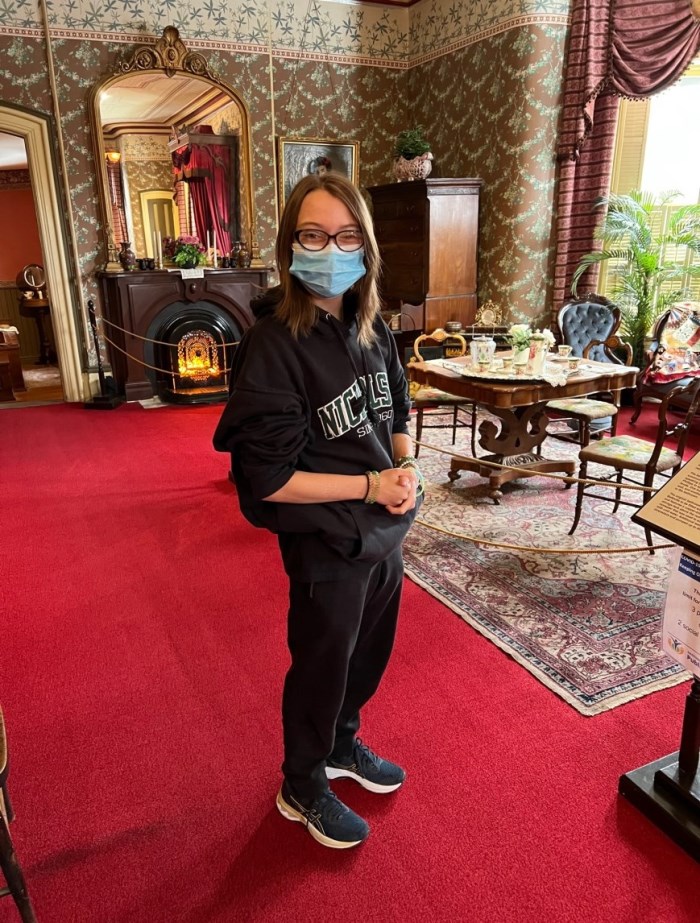 Co-op student Hannah standing in Glanmore's Master Bedroom
My name is Hannah, a student of Nicholson Catholic College's grade 11 Co-op classroom. My best academic success...